Help Us Grow!

​
Full Circle Education operates on a very efficient budget, providing high quality farm and garden experiences to local children and adults at affordable rates. Operating costs and program fees are supported by generous individual donors and foundations. There are several ways to make a tax deductible contribution to Full Circle Education. You can click the link below to donate via PayPal, write a check to Full Circle Education to the PO address listed at the bottom of this webpage, participate in a fundraising event, or contribute during the Community Foundation's Tin Cup Challenge event that happens June through July.
Support Full Circle Education Today:
Upcoming Fundraisers:
March 20th, 2021 (Saturday) from 5 to 6pm on Zoom
"The Fire Within"
During this workshop, you'll learn how to make a fire with Kevin Taylor using a Bow-Drill, an ancient technique with naturally found materials. You'll feel the warmth of the fire within your own life. To RSVP, please use the button below to sign up for this workshop. You will be prompted to donate an amount of your choosing, and will receive a confirmation email to let you know that your payment has been complete. Before the workshop, you will receive an email with information on how to log into the virtual Zoom fundraiser.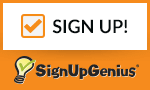 April 26th - May 1st, 2021
Fine Dining in Jackson Hole
During this week, all proceeds from meals purchased from the following fine dining locations will be donated directly to Full Circle Education:
​Rendezvous Bistro :: The Kitchen :: Bin22
Il Villaggio Osteria :: Bar Enoteca :: Bodega
Bistro Catering :: Cream + Sugar :: Bovine + Swine
In addition, you will receive a small tote bag full of information and goodies about us.

---
Online Donations through Pay Pal
Use this button to make an online donation:
---
Contact Us!
PO Box 787
Victor, ID
83455
​Email: haley@tetonfullcircle.org
Phone: (703) 431-1955