SUMMER CAMP 2020
**CANCELED**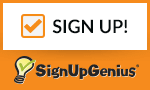 ---
DATES & DEETS
Every camp day will begin at 8:30 AM, and end at 4:30 PM, M-F
Pickup & Drop-off will be at Driggs City Park Pavillion
Adventures will occur daily to rented garden beds & to hiking trails
Camp fee is ​$250 per camper for one 5-day session
Session 1:
July 27th-31st
Rising 4th to 7th Graders
Session 2:
August 3rd-7th
Rising 4th to 7th Graders
Session 3:
August 10th-14th
Rising 1st to 4th Graders
Session 4:
August 17th- 21st
Rising 1st to 4th Graders
*
New Policies & Procedures:
Campers will wear a mask when traveling in shuttle vehicle; Free masks will be provided if needed; Campers will not be in vehicle for longer than 15 minutes at a time; masks will
not
be required when outside in the open air; hand washing & sanitizing of surfaces will occur when campers arrive and depart the Pavillion; Campers will wash or sanitize hands after sneezing, coughing, touching their face, or eating; if a camper is feeling ill within 72 hours of camp they may not participate; if a camper is feeling ill or has a fever, they will be sent home & all families of participating campers will be notified immediately; campers will bring their own lunch to camp every day*
Schedule & Locations:
Pick-up and drop-off will be at the Pavilion in Driggs City Park. We have this space reserved for the entirety of camp, and we will use it as our home-base.
We will be traveling to our daily adventures in a 15-passenger van, driven by the camp leader, Haley Slone. Students will be required to wear seatbelts and masks when in the van. Windows will be opened for ventilation. We will not be in the van for longer than 15 minutes at a time.
Mornings will be spent at Darby Canyon Gardens. We have rented two garden beds here to teach campers about where their food comes from. They will be able to dig in the dirt and enjoy snacks from the garden. Campers will also be able to play games in the surrounding fields after garden time.
LUNCH will not be provided by Full Circle Education: please plan accordingly!!!
In the afternoon, we will drive to a trailhead where we will learn navigation skills, expedition mentality and plant identification! Campers will be able to move their legs while enjoying the wonders of our natural landscape.​
Space is limited to 12 campers per session. Each camper must commit to a minimum of 5 days (1 session). Please do not hesitate to reach out for more information by phone, text or email to:
Haley Slone
(703) 431-1955
haley@tetonfullcircle.org

​We're excited to grow with you!
---
Contact Us!
PO Box 787
Victor, ID
83455
​Email: haley@tetonfullcircle.org
Phone: (703) 431-1955