2021 Adult Workshops Are Here!
*Please Bring a Mask for you and yours to all workshops, and do not come if you feel ill or have been in the company of someone who is ill*
​Please contact Haley with any workshop recommendations or questions: Haley@TetonFullCircle.Org
Full Circle Education's Workshop Series is sponsored by Teton Conservation District of Wyoming, who has set aside money to subsidize workshop fees for participants, to make these workshops more affordable to our community.
Coming up Next:
---
Vision Boards for Sustainable Living
TUESDAY, February 23rd, 4:30-6:30 pm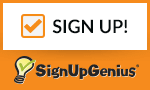 *For more information, please click the sign-up button above
---
Micro Greens & Sprouts
​TUESDAY, January 26th from 4:30-6 pm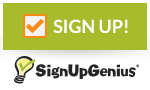 * For more information, please click the sign-up button above
---
2020 Workshops:
---
Wreath Making Workshop
SATURDAY December 5th from 1 to 4 pm


*More info on the sign-up page; Click Above*
---
Fermenting Workshop
TUESDAY, November 17th, from 4:30 to 6pm


*More info on the sign-up page; Click Above*
---
No-Till (No-Weed) Garden Workshop
Wednesday, September 23rd from 5:30 to 7:00 pm


SIGN UP HERE:



---
Butchering Workshop with Kevin Taylor
Saturday, October 31st, from 9am to 1 pm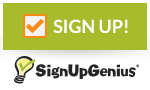 ---
Field Dressing Workshop with Kevin Taylor
Saturday, October 24th, from 1 to 5 pm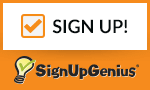 ---
Hide Tanning Workshop with Kevin Taylor
SATURDAY, August 8th, 9am - 1pm
*Rain or Shine*
​

More information about the Hide Tanning Workshop:
Hide Tanning is a master skill that Kevin Taylor has been perfecting for quite some time now. It is both a privilege and an honor to learn from someone who has not only perfected the skill, but also teaches it in a way that is digestible to the common person. Kevin will be hosting this workshop behind his home in Jackson, WY. He has been working to prepare for this workshop for weeks, staging all of the hides in accordance to steps. Since this is a lengthy process, Kevin has already started in, so that when you com to the workshop, you will have hands-on examples of the different stages of hide tanning. Please prepare to get dirty! Wear work clothes, or an apron; a mask; closed toed shoes; gloves. Bring water, snacks and sunscreen. There will be a bathroom on site. Please respect social distancing while at this workshop.

---
Edible Plant Walk with Kevin Taylor
SATURDAY, June 20th, 9am to 12 pm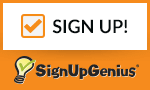 ​More information about the Plant Walk:
We will meet at Cane Water Farm, which is at the base of the Big Hole Mountains (preveously Snow Drift Farm). From there, our spectacular instructor, Kevin Taylor, will walk us around the "disturbed soil" to see what edible plants grow in soil that has been tilled, aireated, ect. Then, he will guide us up into the woods where we will discover edible plants that grow in "nondisturbed soil," i.e. plants you may find along a hiking trail above the valley floor. Kevin will provide a list of plants for you to take notes on as you go. We will not enter any buildings, and will be in the open air the entire walk. We will keep 6 feet apart respectfully. Masks are optional. Please sign release waiver via email before coming to the walk.
---
PROCESSING MEAT CHICKENS
SATURDAY, June 13th, 8-10 AM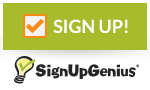 ---
FREE PURLEY BY CHANCE FARM TOUR
SATURDAY, JUNE 6th, 10-11 AM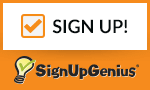 ---
2020 Workshops at a Glance:
(subject to change due to the covid-19 pandemic)
April 18th: Soap Making with Kevin Taylor
April 24th: Garden Bed Workshop with Derek and Kamise of "Roots in the Past"
April 25th: Biodynamic Soil Prep with Ken & Erika at Full Circle Farm
May 14th: Composting Fundamentals with Jen Werlin (FREE to the public)
May 30th: Raising Backyard Chickens with Forging Farmers, Josh &Courtney
June 6th: Field Trip to Purely By Chance Farm to learn about raising meat chickens
June 13th: Processing Meat Chickens workshop at Purely by Chance Farm
June 20th: Edible Plant walk with Kevin Taylor at the Cane Water Farm
July 19th: "No Till" gardening workshop for healthy soil and minimal weeds with Forging Farmers
August 8th: Hide Tanning Workshop with Kevin Taylor in Jackson
October 24th: Field Dressing with Kevin Taylor at Full Circle Farm
​October 31th: Butchering with Kevin Taylor
---
Contact Us!
Full Circle Education
PO Box 787
Victor, ID
83455
​Email: haley@tetonfullcircle.org
Phone: (703) 431-1955